VT Rams Customizable Crystal Tie-Dye T-shirt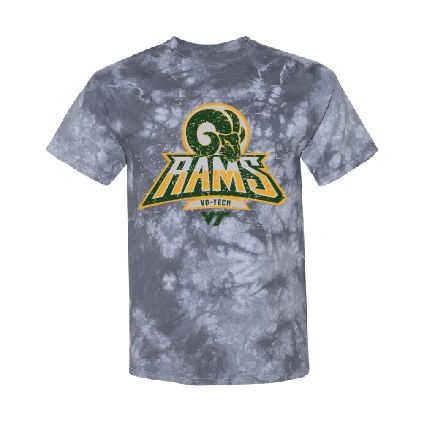 VT Rams Customizable Crystal Tie-Dye T-shirt
All orders will be processed AFTER the fundraiser deadline. Due to circumstances out of our control, orders could take longer than expected to complete. Please allow at least 3 weeks for your order to be done. Please select in-store pick-up and your order will be sent to the school.
Tie-dyes are a standard cotton, 100% pre-shrunk cotton.
You have the ability to swap out the word VO-TECH on the front for your shop name, sport, or favorite VT Activity! Also add your name + graduation year to the back for a complete custom look.
Reviews