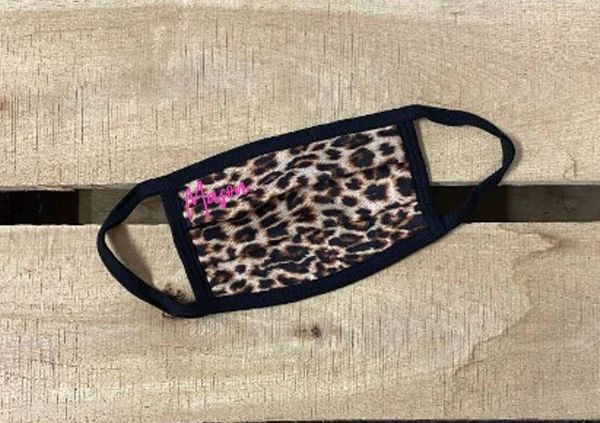 Leopard Mask
This lightweight leopard mask will keep you in style while we head into the fall weather. Your name is printed in the upper right hand side so you will always know who it belongs to & no one else can claim this super, comfy mask as their own.
100% Cotton, 30 singles
2-ply cotton jersey
Pleated design for comfortable fit
Latex free
Washable and reusable
USA made
Non-medical grade
Wraps around ears, not neck!
Reviews