Initial Monogram Ponytail Hat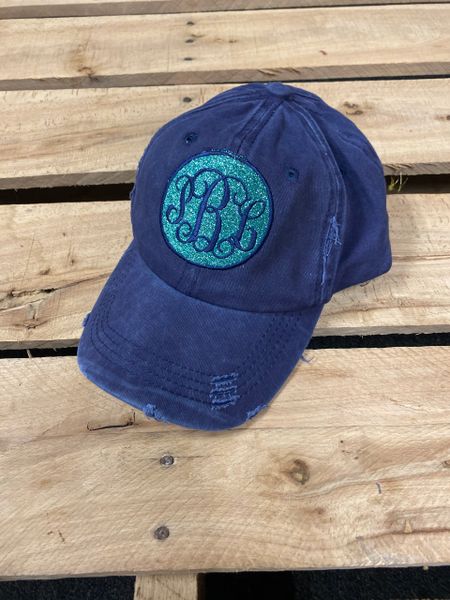 Initial Monogram Ponytail Hat
Bad hair day or just aren't in the mood to deal with it? Put your hair up into a pony or messy bun, throw this awesome custom hat on top, & call it a day. Doing your hair & looking cute has literally never been so easy!!
Currently comes in two colors: Navy Distressed or Gray (100% cotton twill for both)
Choose your color glitter & let us know your 3 initials.
Embroidery will match the hat color.
Sara Jane Mason would be sMj; please describe the first and middle initial using lowercase letters and the last name using an uppercase letter

Reviews